As recently as 2017, the United States had over 615,000 bridges and close to 40 percent of these have been around for 50 years or more. In addition, in 2016, at least 56,000 of these bridges were labeled as "structurally deficient." 
The disturbing fact was that as recently as just a few years ago, there were still vehicles making almost 200 million trips each day across these structurally deficient.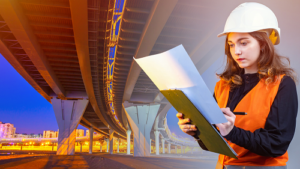 The Department of Transportation's National Bridge Inspection Standards (NBIS) requires safety inspections at least once every 24 months for highway bridges that exceed 20 feet in total length located on public roads. In addition, many of these bridges are inspected more frequently.
According to a post at U.S. Bridge, 
"As more bridges require inspection, bridge inspection continues to evolve. It's vital for owners to monitor the condition of bridges to apply timely maintenance and preservation before they become dangerous."
Demand for routine bridge inspections will rise at least four times its current level, according to research firm Fact.MR. In addition, their report noted that,
"Earlier, bridges were constructed with concrete material. As a result, these bridges started to deteriorate owing to decay and distress caused by corrosion in reinforcing bars. To obviate damages caused by corrosion in concrete bridges, demand for bridge inspection services is anticipated to soar in the foreseeable future. The concrete structure testing segment is foreseen to grow 2.5X faster than the steel structure testing by the end of 2029."
In other words, the need for more bridge inspections means that bridge inspection equipment will also be in high demand.
When You Need to Get Under a Bridge
Courtesy of Utah Department of Transportation
Depending on the height and location of a bridge, there are several options available for under bridge access. For bridge inspections, teams can use ladders, rigging, or even scaffolds in some situations. In fact, some specialized scaffold systems can be suspended from bridge structures.
If a bridge spans a waterway such as a lake, inlet, or river, boats or barges can sometimes also be used. 
Perhaps the most common approach used today by DOTs and private inspection companies is the articulated boom lift, or under bridge inspection platform.
There are many variations of these vehicles available to place inspectors or technicians where they can have access alongside and under a bridge to carry out "hands-on" inspections or to perform maintenance on the bridge structure.
Here are some of the most common types of access vehicles used in bridge inspection:
Manlifts are vehicles with a platform or bucket that can hold one or more workers. The platform is attached to a

hydraulic boom

mounted on a carriage. A worker operates the carriage using controls in the bridge inspection platform. Manlifts are designed with vertical reaches ranging from 40 feet to over 170 feet.
Bucket trucks are similar to manlifts except that, unlike a manlift, a bucket truck can be driven on a highway and the worker controls the bucket movement. As with the manlift, a bucket truck needs to be used on fairly level terrain.
Sometimes the height or breadth of a bridge makes it either too difficult to reach or unsafe for a human to access. Today, with the rapid development of sophisticated drone technology, almost no space or surface is unreachable.
For the last decade, a growing number of state DOTs and private bridge inspection firms have employed the use of specialized drones for inspection tasks. Although a drone may never replace a trained, human inspector, it can detect flaws that may not be visible to the human eye. And a drone can be equipped with sonar capabilities to detect internal flaws in bridge members. 
In addition, drones are relatively safe, reliable, and cost-effective tools that can help keep workers out of harm's way, avoid traffic detours, reduce the time needed for inspections, and eliminate having to rent heavy equipment.
However, many drones or unmanned aerial vehicles (UAVs), have shortcomings such as frequent dropping of GPS signals and occasional loss of pilot control that prevent them from operating under the conditions necessary for bridge inspections.
According to one company, 
"Most drones have trouble under bridges due to wind, poor GPS signals, the presence of metal, and difficulty maneuvering in tight and confined spaces."
Finding the Right Under Bridge Inspection Platform
Courtesy of Utah Department of Transportation
An under bridge inspection platform is often a vehicle such as a specialized bucket truck with an articulated boom, usually consisting of three booms, or "arms." This boom is designed to reach under the superstructure of a bridge while the supporting vehicle remains parked on the bridge deck.
With most configurations, the third boom can extend and retract, allowing for greater reach and access under a structure. Most under bridge inspection platforms have a two or three-person bucket on the end of the third boom. 
Some larger under bridge inspection vehicles have four booms, which allow for an even greater reach. There are models, such as the HPT43, that are equipped with a multiple-person platform on the third boom and a ladder on the second boom.
Because of the available capabilities of different under bridge inspection vehicles, determining the best choice for your work or project hinges on the structure and terrain.
While pricing is a factor, capabilities and needs should be the dominant deciding factors. Having a professional firm, you can rely on to guide you through the process of hiring the right vehicle and bridge inspection platform equipment for your project is key to making the proper choice.
We take a great deal of pride in being the only company in California that offers total under bridge access. By offering high quality customer service, we have managed to build long-lasting relationships with our esteemed customers.
And we intend to keep it that way. Contact us today to discuss your requirements.