We are home to a full line of multipurpose dual side hydraulic outrigger stabilizers ideal for different sizes and designs of truck-mounted cranes. Certified as the best and safest to use in the industry, our products create a robust platform to ensure easy unloading and loading materials.
Over the years, we have maintained a 100 percent safety record, committing ourselves to deliver client satisfaction and excellent customer experience. Our products are custom-built to match your preferred application. They are not only robust but also safe, seamless, and durable. Our outrigger stabilizers are also contamination-free and easy to install, as well.
Our comprehensive line of hydraulic stabilizers and outriggers comprises various products crafted to achieve the maximum performance and deliver the highest power. We hold a reputation for proven safety and engineering excellence.
Hydraulic Outrigger Stabilizers for Maximum Stability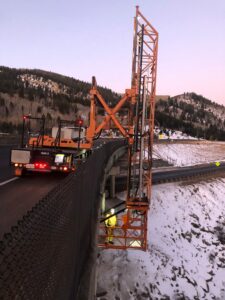 Whatever your application, from light-duty tools to heavy-duty, on-/off-road equipment, stabilization, and motion-control equipment, we guarantee superior performance. This ensures a more efficient, safer workstation. You have a wide selection of features and capabilities to choose from, alongside stroke lengths, load ratings, and bore sizes to match your specific requirements and needs.
Our hydraulic duals sidetrack drive and stabilizer system comprises two stabilization legs at the front and two at the back. This ensures your equipment is more stable, and you'll achieve smooth propulsion whether you are working on soft asphalt surfaces or irregular bridge decks.
Other features of our equipment include:
Enhanced productivity – The custom hydraulic stabilizer comes in flexible designs. Since there's no reassembly required, you'll focus your efforts on more productive activities.
Improved safety – Our hydraulic duals offer key safety benefits like eliminating potential catastrophic failures, recessed placement, and protection against thermal expansion.
Ease of service – Whenever you need part replacement or repairs, the process will be easy, with no need to move your equipment. This ensures you can resume to normal operations faster.
All-weather, rugged designs – Our stabilizers and outriggers are created to overcome the harshest conditions. No matter how rough the environment is, our robust systems will still support your equipment.