About Our Equipment
Does your job description include carrying out routine cleaning, repairing or maintenance on bridges? Working on bridges carries a high level of risk and any small mistake might result in delays and safety issues. There is only one way to ensure that your project is completed on time and in the safest way possible – ditching ladders and ropes and opting for under bridge access platforms. This is where Under Bridge Platforms come in.
With two locations nationally, we are poised to serve the entire Western United States. This includes but is not limited to: California, Oregon, Washington State, Idaho, Nevada, Montana, Wyoming, North Dakota, South Dakota, Nebraska, Kansas, Oklahoma, Texas, New Mexico, Arizona, Utah, Missouri, Arkansas, Louisiana and more!
Advantages Of  Under Bridge Platforms / Snooper Trucks

Saves time
It allows underbridge tasks to be completed quickly, as the personnel can be under the bridge working within fifteen minutes of their arrival at the jobsite.

Enhances Safety
The risk associated with use of underbridge access platform is very minimal. Our rental equipment comes with multiple built in safety features.

Saves money
Time saved is often money saved. Since our platform enables your personnel to complete tasks quickly, you can be able to carry out more tasks within a day, which translates to more money at the end of the day.
Uses of Our Under Bridge Platform Equipment
Some of the general uses for which you can hire Under Bridge Platform services include;
Sandblasting and Painting

Installation and maintenance of under-bridge cables and pipes

Bearings'' replacement and maintenance

Inspection

Under-bridge repairs

Stripping operations

General maintenance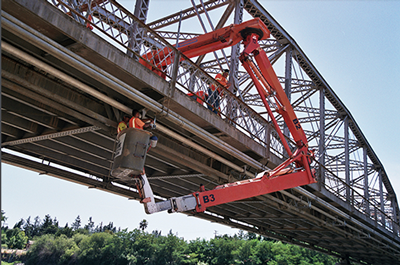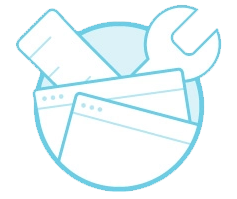 24/7 customer and technical support
Regardless of where you are or what time of the day, our customer support team will be ready to answer your phone call and address any questions or concerns you may have.